The Cabins of La Thébaïde
High hilltop village
« La Gloriette », Comfortable cabin on stilts
The cabins of La Thébaïde
High perched village
Really perched and perfectly integrated in the heart of a group of hundred-year-old cedars, 4 wonderful cabins, straight out of a children's story.
Accessible by a network of suspended walkways and spiral staircases, each of the 3 bedrooms is independent and has a small terrace. These cozy nests are equipped with a large comfortable double bed, a toilet area with a toilet bowl, pitcher and chamber pot. Old… !
In the "La Girolle" hut, possibility of a small extra bed for a child.
Heating will contribute to your comfort during the off-season.
Also perched, in free management, a small common kitchen and a dining area, will allow you to cook good meals and extend your stays.
You can relax in the wellness area in the main building. Access is included in the rental from may 1st to September 30th.
The sanitary facilities with hot showers are 50m from the cabins.
The trees have undergone a health inspection and resistance checks by the ONF (National Forestry Office) and all constructions are certified by an independent body. Security is optimal.
Our animal freinds are not admitted.
Arrivals are from 3 p.m. and departures at 11 a.m.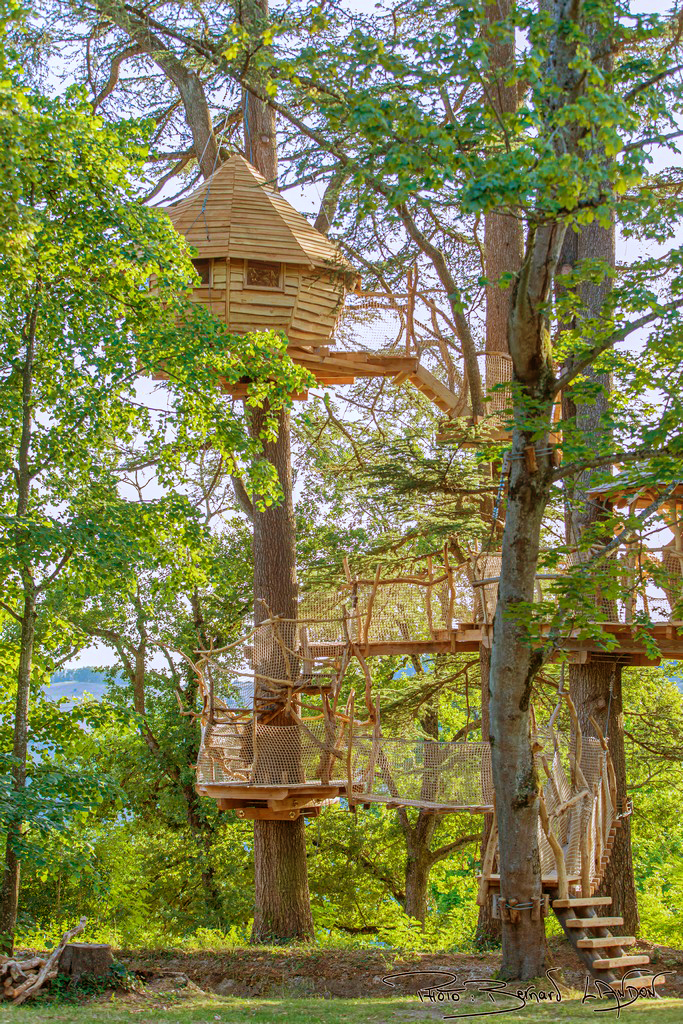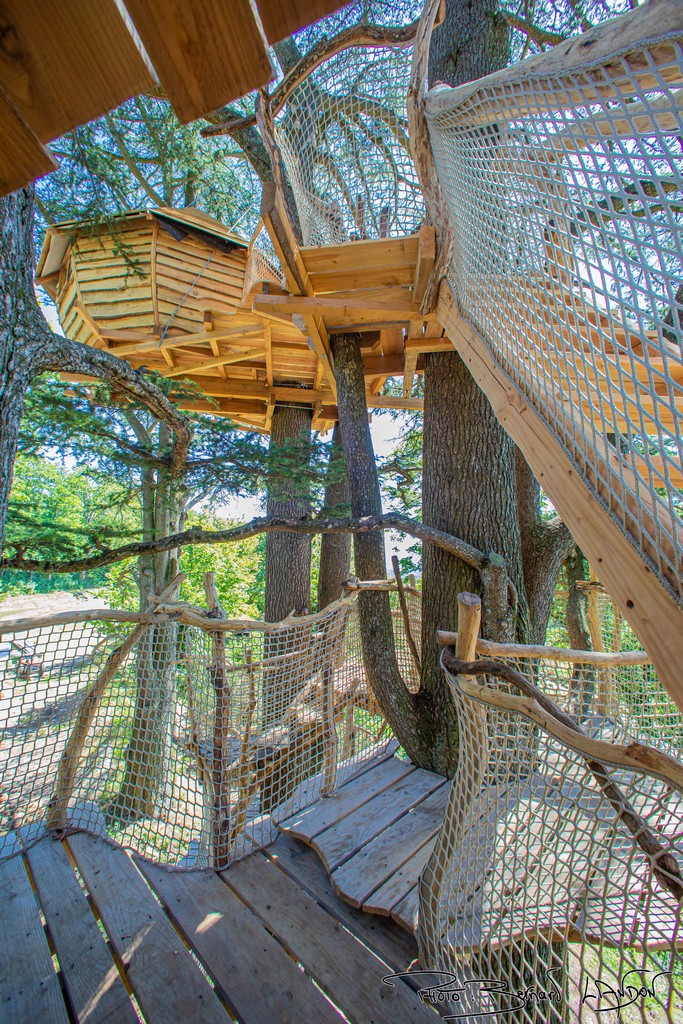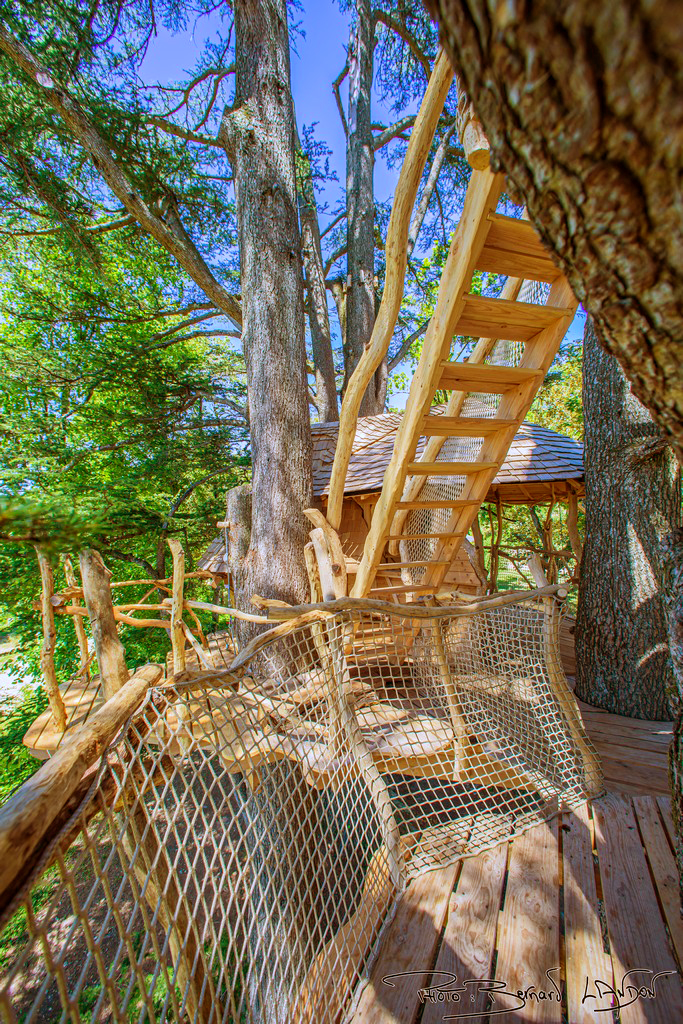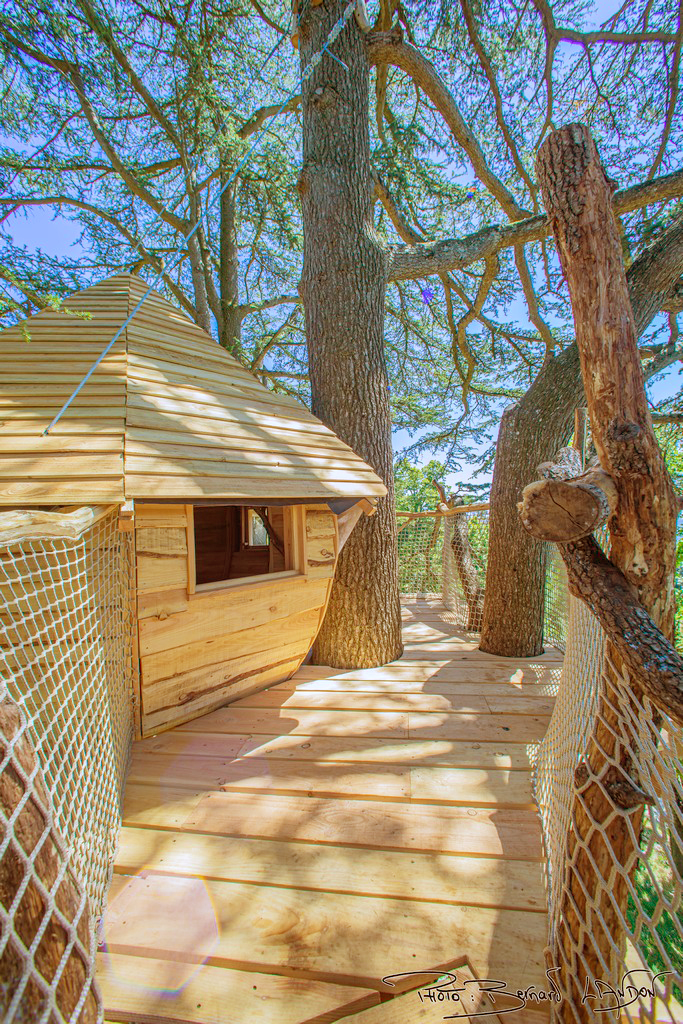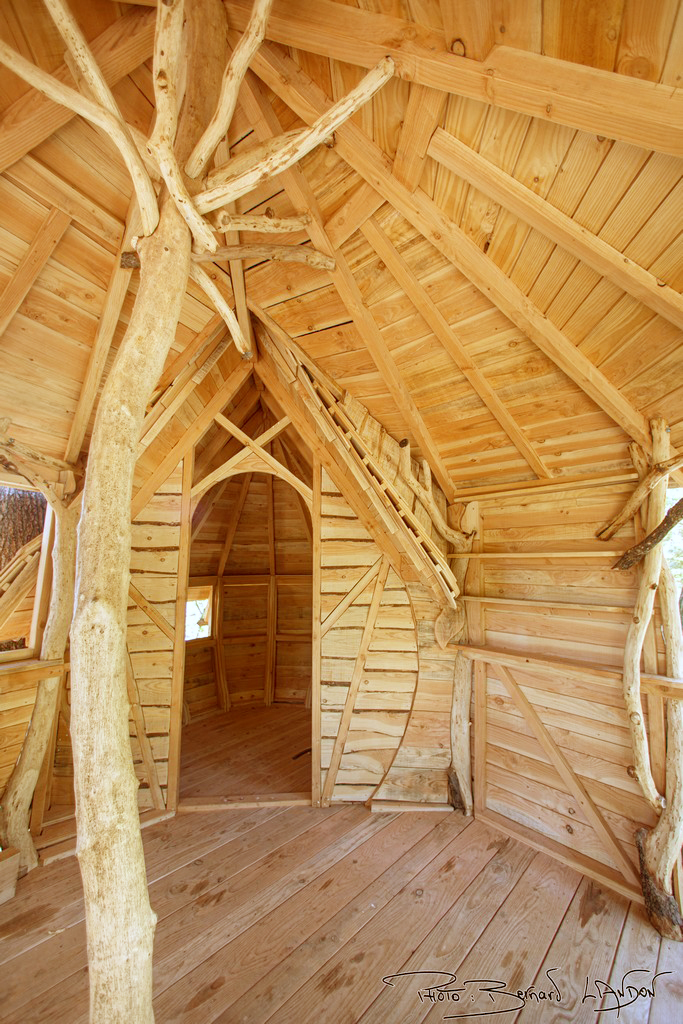 Spending your vacation in a tree-top cabin is an original experience in many ways.
In order for your stay to run smoothly, it is important to take them into account, in particular the weather conditions.
When it is windy, the cabins move with the tree, they are designed for that. Some will appreciate this rocking, for others it will take some time to adapt.
"La Morille", the highest, is also the most exposed.
We reserve the right to cancel or interrupt your stay if the weather conditions require it.
In case of cancellation: you will be offered a postponement. If it is impossible to find a satisfactory date, full reimbursement of the sums paid will be made without entitlement to any compensation.
In the event of an interruption: A refund, in proportion to the nights spent, will be made.